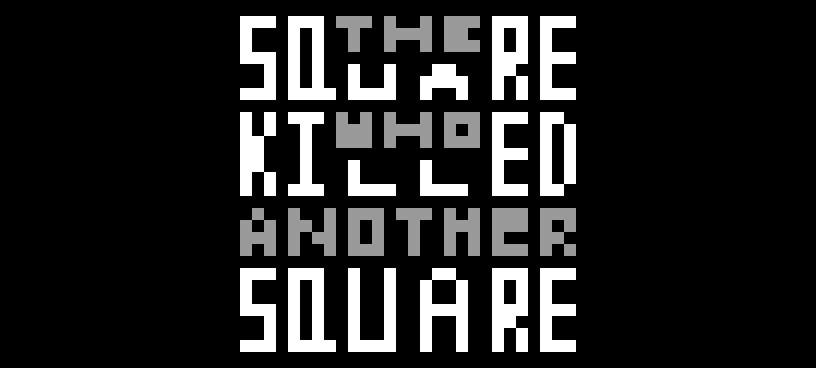 The Square Who Killed Another Square
A downloadable game for Windows
Heinous crime! Friend Square is kill! This requires JUSTICE!
Choose a class! Embark on greatest adventure! Meet abnormal populace! Hit things until they die!
Desire action?! Desire drama?! Desire improper grammar?! Then play The Square Who Killed Another Square!
(Note: Current version displays repeated error messages when attempting to escape from battle. Messages will cease if you exit and restart the application. A fix will be applied after IGMC judging ends.)

Install instructions
Upon downloading, unzip and run the "Game" application.